DEEP FRAME DRUM CIRCL FLOW with Ali Hasan

When a group is really tight or playing as one, it's a transcendental experience. It is spiritual. It goes beyond the group, beyond time, beyond what is already known.
The drum flow is a time to dive deep into oneself, to unite, transform, and join together. We will begin with some breathing moments and proceed to a few Qi Gong exercises to build our inner energy. Afterward, we will take off for a flight to connect with the universe's rhythm.


No musical knowledge is required We will build the steps together in a steady and smooth way …
We will supply you with musical instruments if you intend to attend, but it is welcome if you want to bring your own musical instrument. Breath, warm up, Strengthen your hands, joints, and fingers, and work together to separate the senses.
The workshop is facilitated by Ali Hasan:

How long:
60-75minutes
** This Workshop is no room for sexism, homophobia, or racism **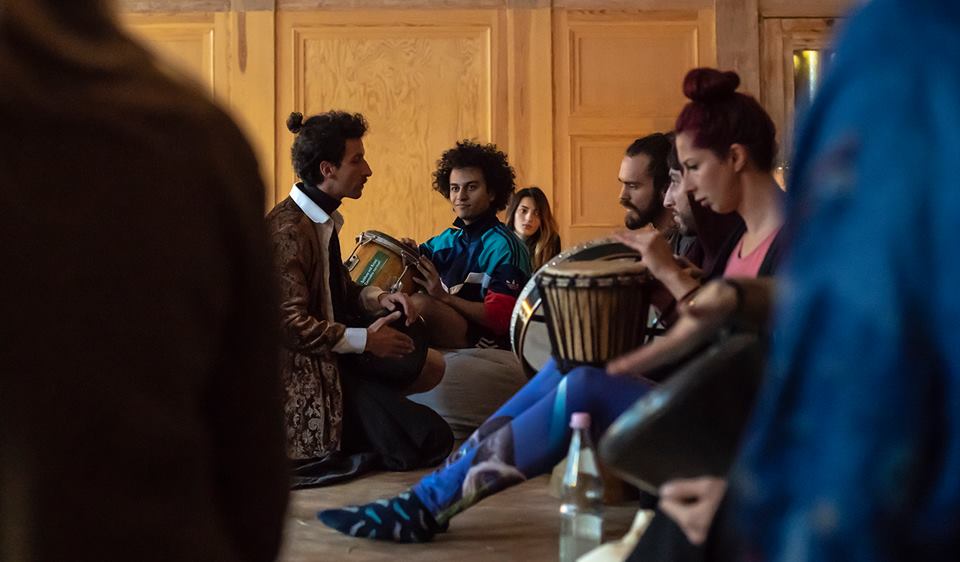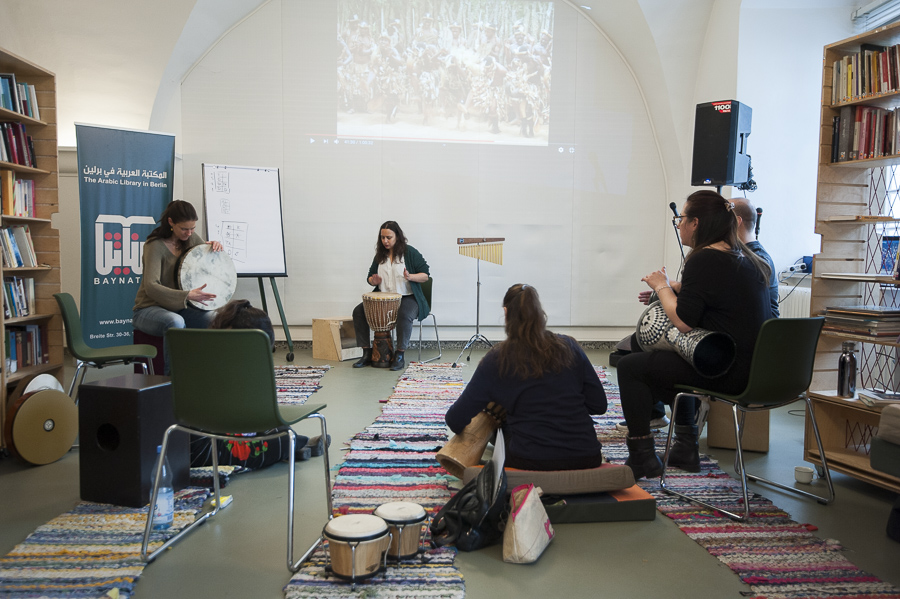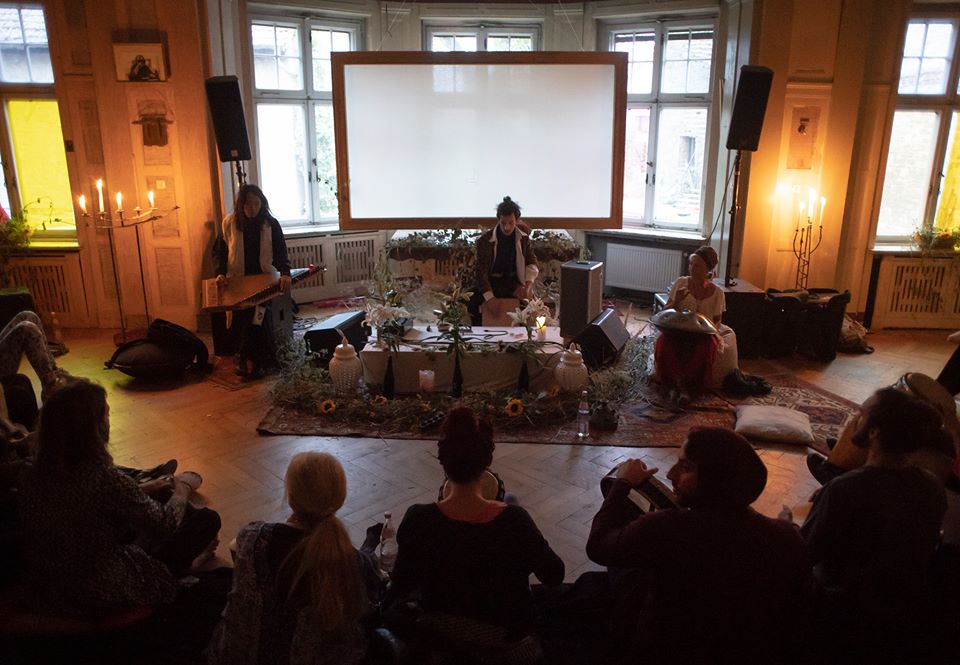 Dabke Community Dance Workshop with Medhat Aldaabal & Ali Hasan
Anyone who is interested to share two hours of intensive dance and musical journey through the oriental culture of DABKE is kindly invited to join! The workshop will be led by Medhat Aldabaal (dance) and Ali Hasan (live percussion) of the AMAL group.
Come alone or with your family for this special program presented by Sasha Waltz & Guests and Recommended for children of 10 years and older.,


No dance knowledge is needed.
Just energy and smile – see you there!
Bring some comfortable shoes you can dance in!


Dabkeism – overlapping body therapy and alternative understanding of family

We come together in DabkeismDabke (Syrian folk dance) aims to create social and familial bonds by bringing ourselves together in movement, whilst manifesting memories, learning, and exchanging creativity.
Through transforming dance into physical and emotional therapy, we strive to enrich our cultural understanding of family.
What to expect from our sessions
– warm-up
– introduction to Dabke steps
– excursion to dance therapy methods
– improvisation with Dabke Dance
Accompanied by live music. This Worksop is open to professional dancers, dance enthusiasts, and movement- therapists.
supported by Dachverband Tanz Deutschland.
Team:
Dabke: Medhat Aldaabal
Live music: Ali Hasan
Filmmaker: Lea Bethke
Researcher: Catalina Kranner
Dance therapist: Eva Maria Kaack